Monthly Archives:
January 2023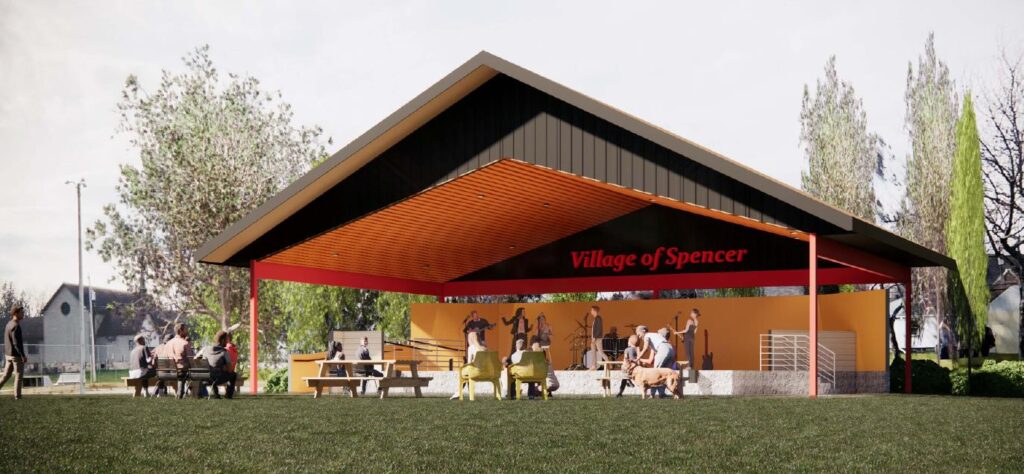 COMMUNITY BAND STAGE PROJECT
Phase One of the Community Band Stage Project is scheduled to look like the above rendering. With site preparations and construction, the estimated cost will be approximately $300,000. The price will be determined by the bidding process. The January 31st deadline to submit a grant application to Wisconsin Economic Development (WEDC) was met. This grant will be announced May 1 and it is for $25,000 – $50,000. We continue to look for other grant opportunities also. Exciting news to add – with the Frome's matching grant, we have collected $58,400 so far toward the project. We will need the help of everyone to reach the goal of $300,000.
Phase 2 is planned to cover the crowd so the shelter is usable during weather. This will be a community building that can be used by all for gatherings of all kinds.
Donations for this project can be made out to the Village of Spencer, PO Box 360, Spencer, WI 54479. If you have any questions, please contact the Village Office at 715-659-5423. Updates and information will be on the Village of Spencer Facebook page and spencerwi.org.